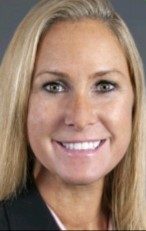 RJN Investigations, Inc., with an undisputed reputation for investigative excellence, is pleased to announce the addition of Andrea Tripoli to our team. As a Senior Account Executive, Andrea's role will include maintaining our positive established relationships with our current clients, as well as developing leads for new service opportunities.
Her working relationship with the insurance industry dates back to 2004, where she began her career building relationships directly with adjusters and insurance offices on the East Coast. Upon her arrival on the West Coast, she transitioned over to the investigative side, where she has worked diligently to become familiar with the claims industry, legislation, and all aspects of investigative services here in California.
"I am looking forward to the transition of working for a nationwide company with over 500 employees, to a truly unique boutique firm with over 30 years of experience in the industry, here in California," said Andrea.
Andrea holds a Bachelor of Arts Degree in Communications (BA) from the University of Connecticut.
RJN Investigations has been providing an array of services to government entities, insurance carriers, third-party administrators, municipalities, self-insured entities, and fortune 500 corporations since 1987.